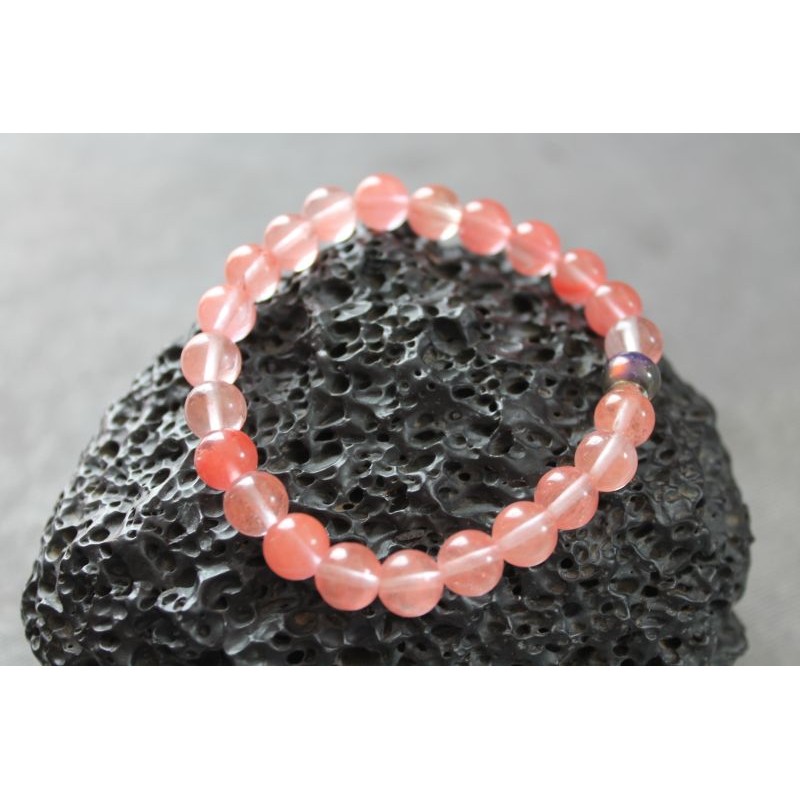  
copy of Bracelet with temperature-sensitive pearl, color change
Emotional bracelet with color change.
Bracelet 8 mm pink stone beads and a temperature sensitive bead. Depending on the temperature, the color changes between greenish and bluish hue with glitter effect.
Inner circumference: approx. 17.5 cm, flexible size due to rubber band
To determine the correct size of the bracelet, tightly wrap a tape measure around the place on the wrist where the bracelet is supposed to sit. For example, if your wrist size measures 17 cm, your bracelet size is also 17 cm. The dimensions in the product descriptions always refer to the inner circumference of the bracelet.
Please take into account that the natural beads may differ in colour intensity and patterning.
Data sheet
Heilstein

Andere