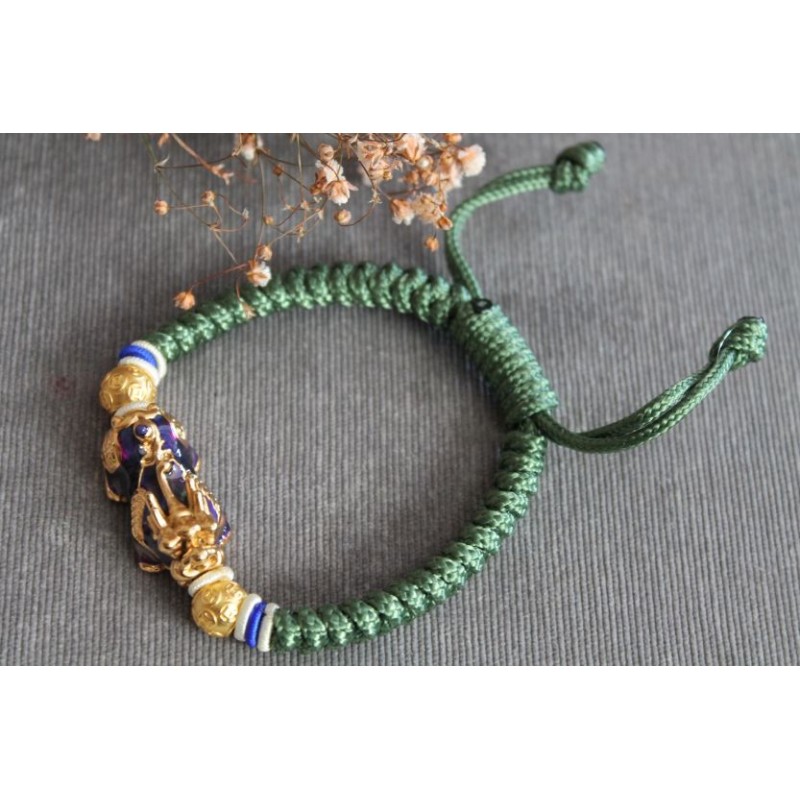  
copy of Feng Shui Pi Xiu bracelet carnelian beads gift, prosperity, luck and fortune
Pixiu bracelet for more wealth.
This Pi Xiu happiness bracelet is your perfect companion on your spiritual path!
Pixiu is the ninth son of the dragon. In Chinese folk myths and legends, Pixiu is a wild, magical, sacred animal. The beasts are divided into female and male, males are called "pi" and females are called "xiu".
In Feng Shui, the Pixiu is considered a creature of wealth. If you wear a Pixiu bracelet, it is said to attract the luck of the money. This creature is said to hunt for treasure and bring it to its owner. Hence, Pixiu is widely used to increase wealth.
Carnelian:
It is both an energy booster and an energy stabilizer. Although it increases the flow of energy in any room, carnelian does it in a happy and calm way.
Product features:
✧ Handmade
✧ 4x Pi Xiu made of metal
✧ Golden metal spacer beads
✧ 8 mm carnelian beads
✧ Inner circumference: minimum 15.8 cm
✧ Flexible rubber band
✧ Made with pure positive energy
To determine the correct bracelet size, wrap a tape measure tightly around the wrist where the bracelet is to sit. For example, if your wrist size is 16 cm, your bracelet size is also 16 cm. The dimensions in the product descriptions always refer to the inner circumference of the bracelet. Even if the bracelet has a rubber band, the wrist size should not be significantly larger than the bracelet size, otherwise there will be gaps between the pearls and that doesn't look so nice :-) In addition, the rubber band is unnecessarily stretched and can tear faster.
Data sheet
Heilstein

Pixiu