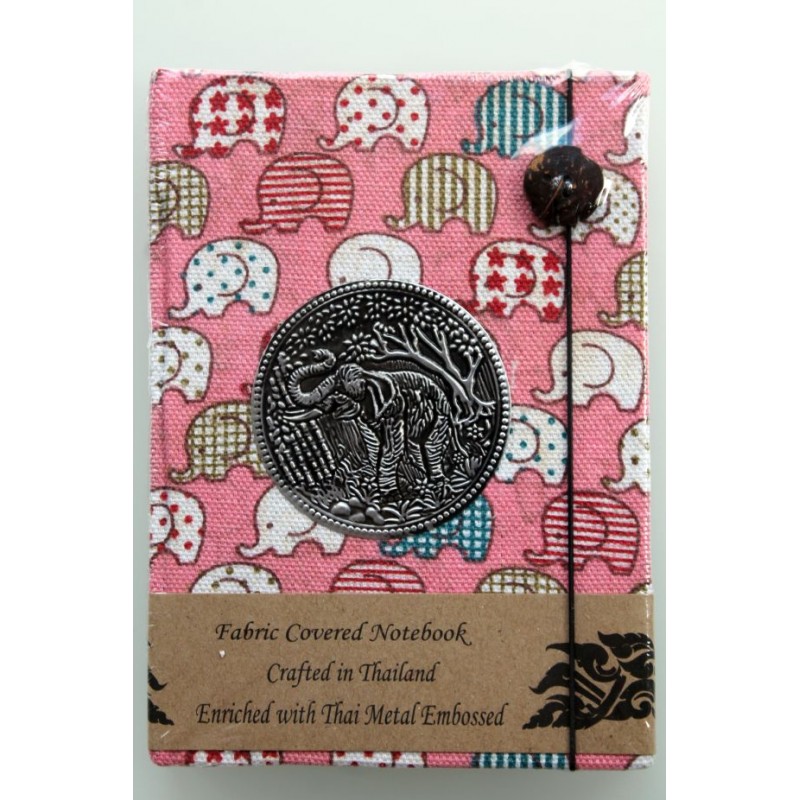  
2. Wahl: Diary fabric Thailand with elephant 15x11 cm - lined - THAI300
Diary with fabric cover in great designs from Thailand in DIN A6.
Nice diary from Thailand, which is made by hand. In the middle there is a metal application with an elephant motif. In addition, every book comes with a rubber band with a stylized elephant made of coconut wood, which can also be used as a bookmark or to hold the other pages in place while writing.
The diary makes a well-processed impression. The paper pages can be written on with any pen.
The diary comes from northern Thailand and is handcrafted there.
The book is in a plastic cover for protection; the paper insert at the bottom of the front can of course be removed.
Dimensions (WxHxD): 11x15x1 cm
Number of pages: 60 sheets / 120 pages
Material: paper (lined), the front and back of the book are edged in an individual fabric, small metal plate on the front with an elephant motif
Weight: 150 g